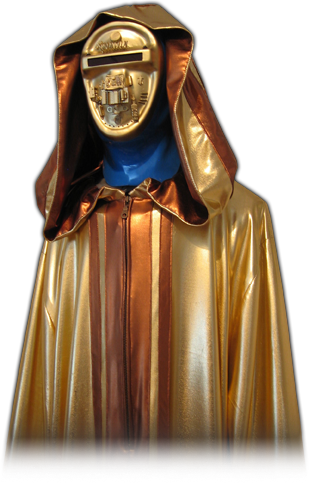 Photo Courtesy of Red Eye
Calling all Civilians!
Lowly humans are all around us
- we need your help!
The Cylon Empire is a good sized group... and our membership ranks are now being organized. We'll soon have a roster and member IDs - keep checking back to see who your fellow Cylons are and the classifications they have earned within our Empire as we continue our conquest of the internet, Earth and the stars!
To join, sing up at our official forum at ByYourCommand.net. Register, tell us about your build - to start, in progress or completed. If you are a collector, post up pics and info on your items/props (we'll have a membership level for those who just have props, collectibles, etc.).
Visit our forum and join in on all the fun let us know who you are and to count you in our ranks.

We have an international membership full of individuals who have unbelievable skills and talents. Chances are there is a Cylon not to far away from you right now...
.